News
Merry Christmas!

A big thank you to all our clients whose trust in us is our biggest reward, to all our carrier partners for going the extra mile on every load throughout the year, and to all our employees for making the best team we could ever imagine. Merry Christmas, Happy New Year and safe travels during the holiday rush from every member of the Acropol team!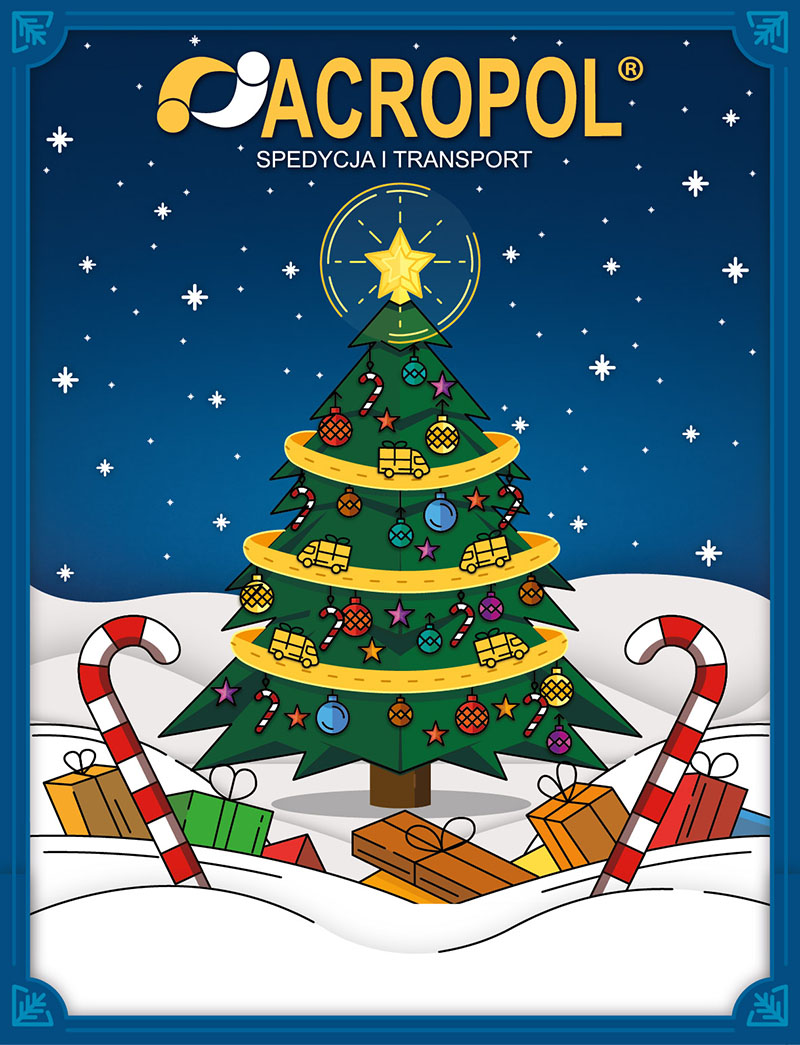 Sports challenges and worthy causes!

This coming Saturday 2nd April the two areas Acropol loves to be involved in will converge! The next edition of the Business Boxing Poland gala will take place in the Aljo restaurant in Kalisz, during which the competitors will fight in the ring to raise money for good causes. Wishing all participants the fighting spirit for the matches, we're cheering the most for our Acropol-supported colleague Paweł Gąsior and wish him victory in his fight against his opponent, speedway rider Michał Pawlak.
The event will also feature auctions and fundraisers for Ukraine and the Fundacja Klucz charity!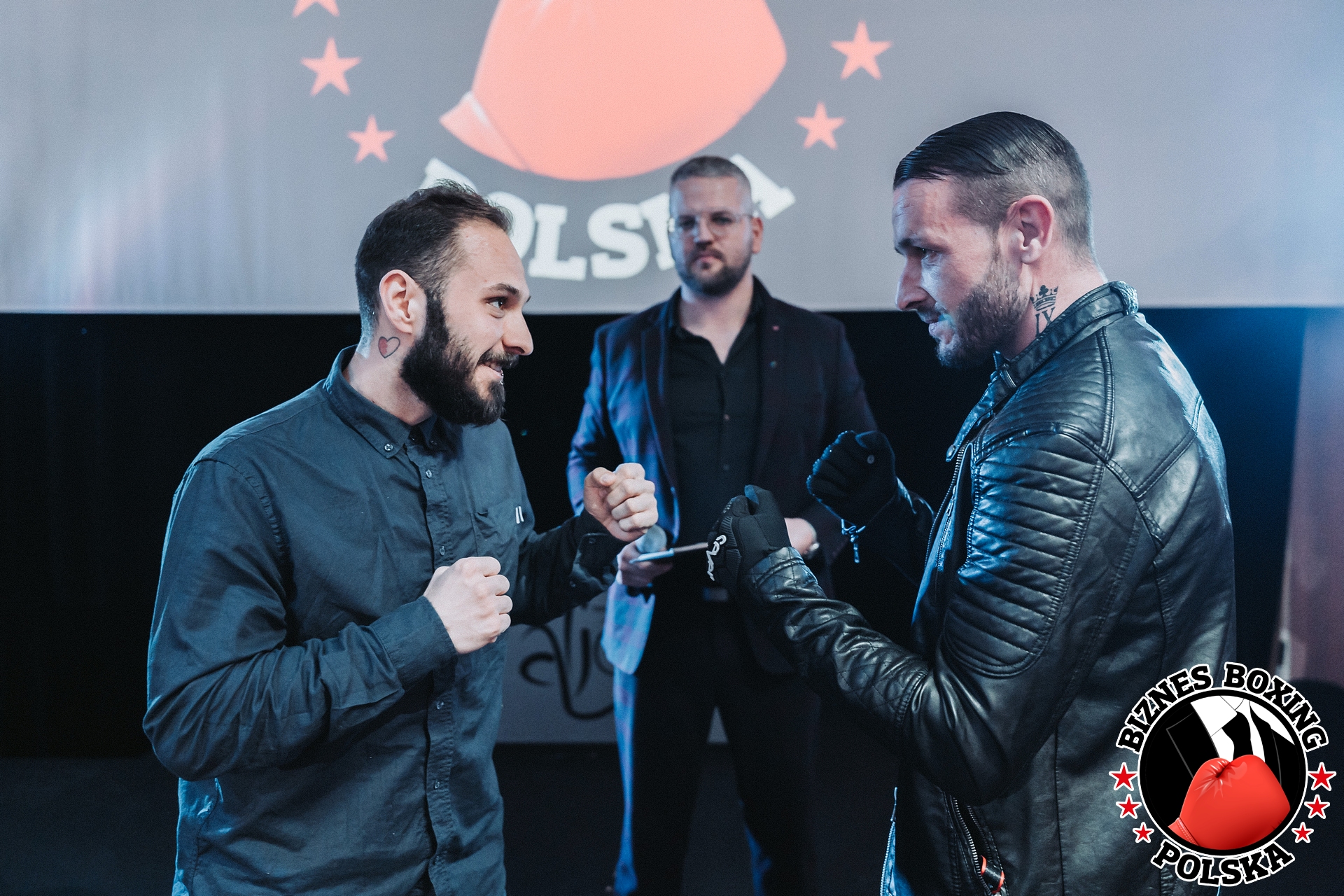 Szlachetna Paczka

Christmas is a special time of warmth and joy, which many of us will spend with our loved ones. Our wonderful employees decided to share this Christmas magic and, under the leadership of Dawid Bartnicki, for the third time organized donations to support a local, underprivileged family as part of the Szlachetna Paczka campaign. Huge thanks to all those who decided to join the effort to bring some holiday cheer to those in need and unite for the noble cause.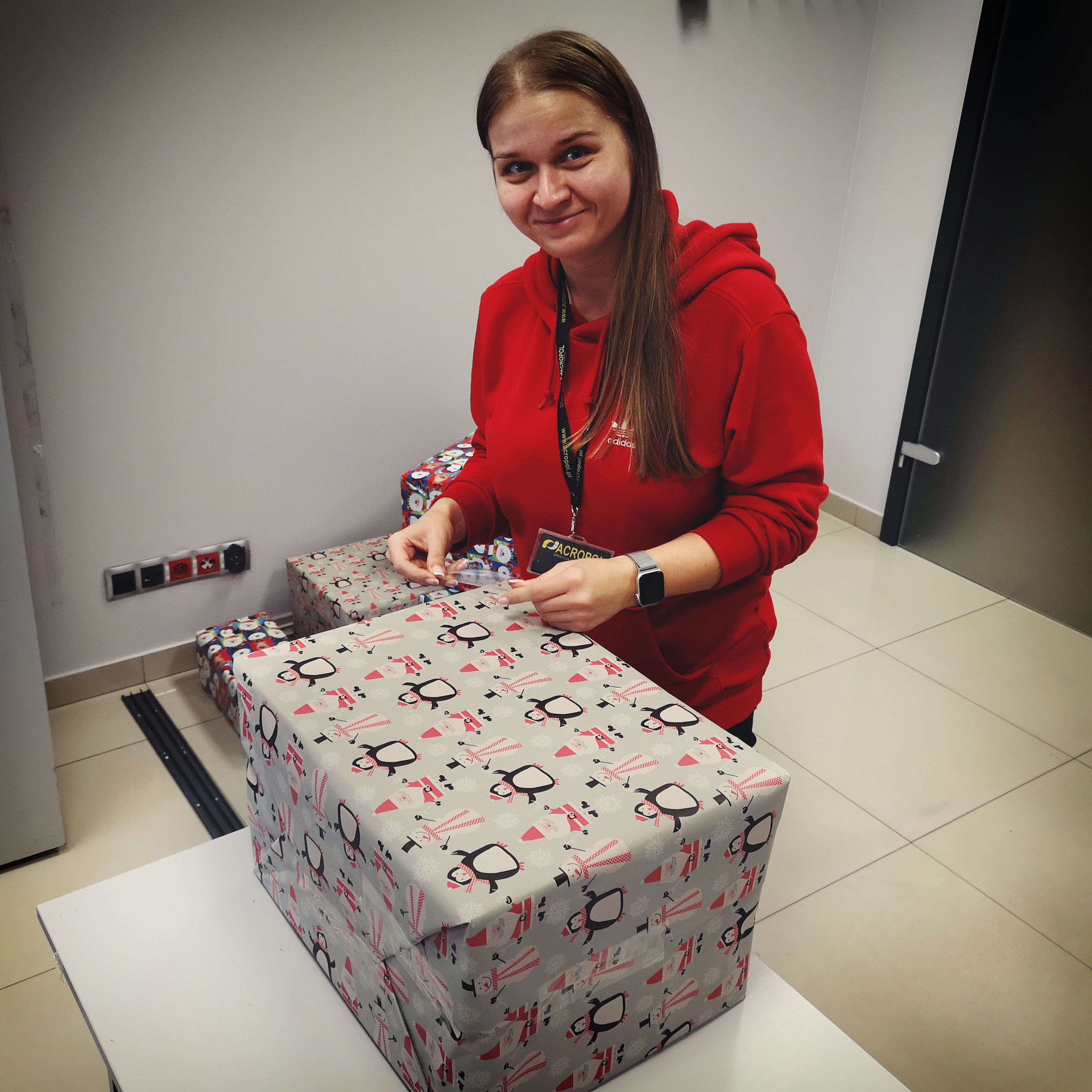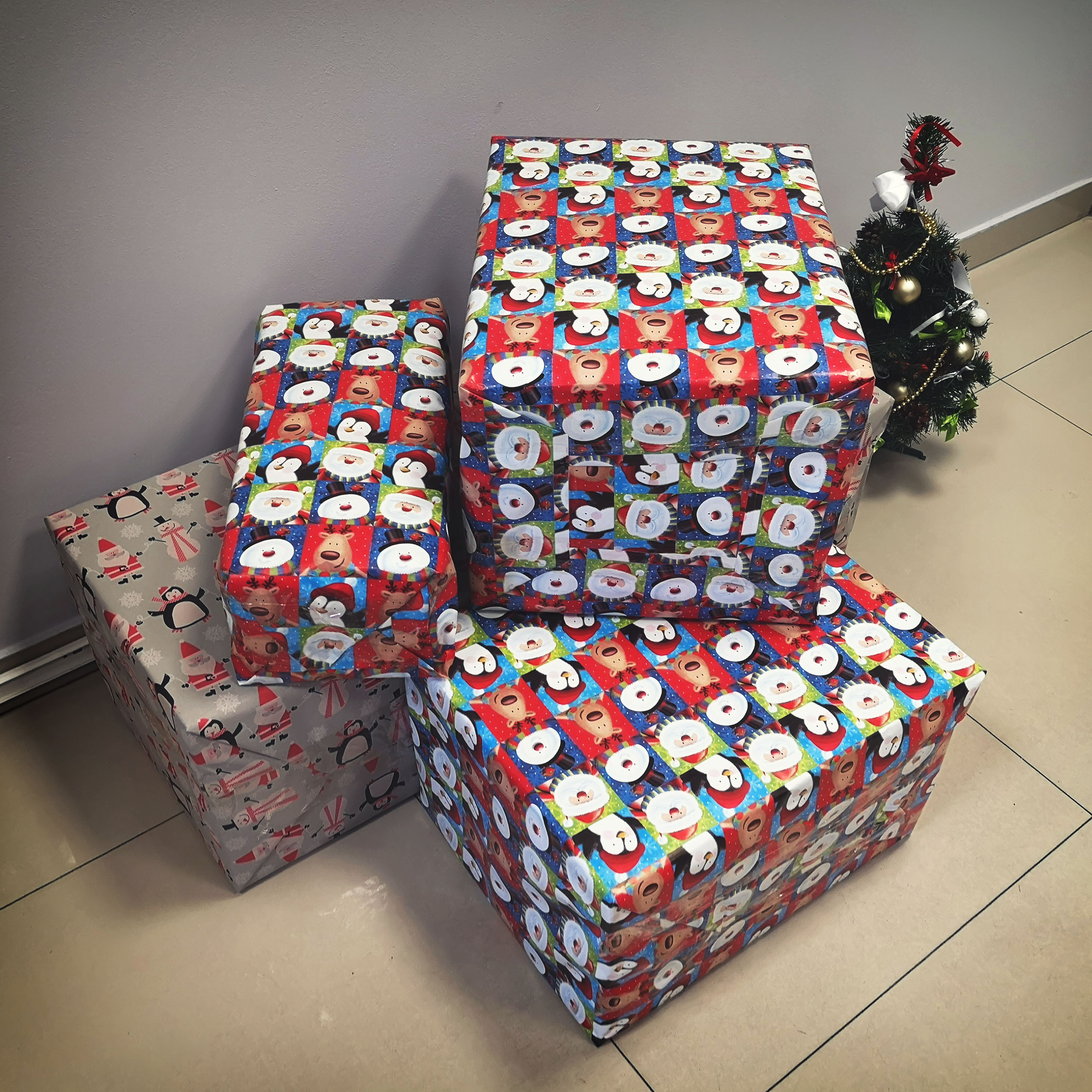 From December 2, 2021 drivers driving on Polish roads may encounter new types of road signs. The Regulation of the Ministers of Infrastructure and of the Interior and Administration of 12 October 2021 comes into force introducing a total of 6 new designs. The first three indicate electric vehicle charging points: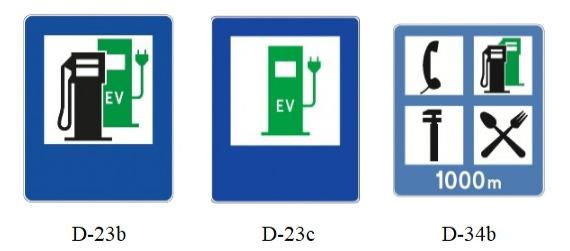 D-23b - Petrol station with electric vehicle charging point,

D-23c - Electric vehicle charging point,

D-34b - Collective information board with a miniature of the D-23b sign.

The lower portion of the sign may also include a caption that indicates other types of alternative fuels that may be refilled; the abbreviations include ''LPG'' for liquefied petroleum gas, ''CNG'' for compressed natural gas, ''LNG'' for liquefied natural gas, and ''wodór (H2)'' for hydrogen for vehicles.
In addition, three supplemental signs are introduced to indicate that you are approaching the beginning of a lane leading to an exit from an expressway: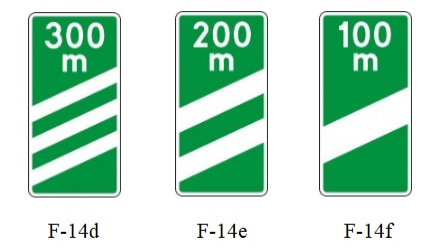 F-14d – countdown markers on an expressway placed 300 m before the exit lane,

F-14e – countdown markers on an expressway placed 200 m before the exit lane,

F-14f – countdown markers on an expressway placed 100 m before the exit lane.
Source: Regulation of 12th October 2021 amending the regulation on traffic signs and signals
WConnecta 2021
— 12.11.21 —

Last Friday we had the pleasure of seeing some of our closest partners during the WConnecta 2021 event in Barcelona! With the annual meet-up organized by the Alpega group being cancelled last year, our team was very eager to renew our long-standing business ties, as well as meet new potential associates. The whole day was filled with speed networking and pre-scheduled longer meetings allowing for the free flow of information and mutual development. We have always believed that collaboration is the key asset for efficiency in the transport sector, so make sure to find Acropol at any upcoming events and say hello!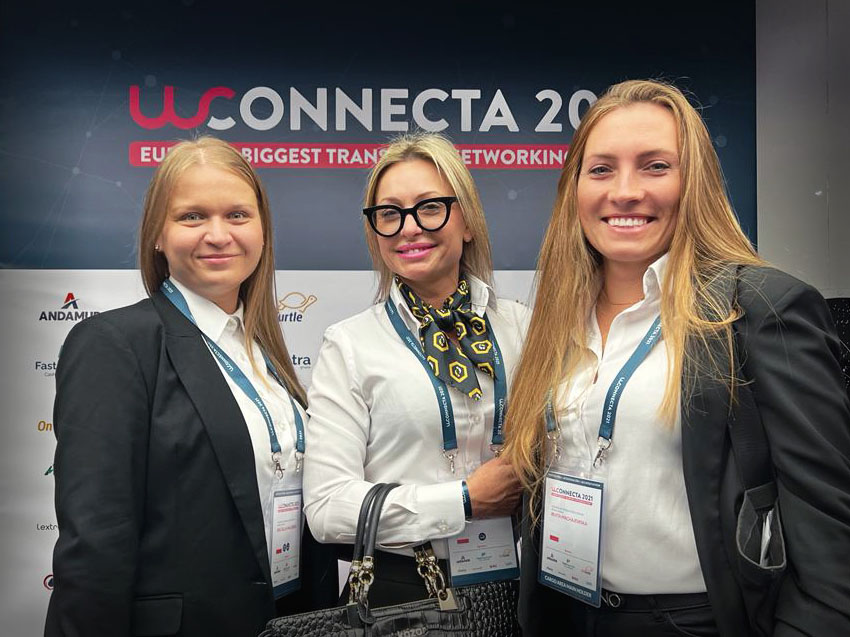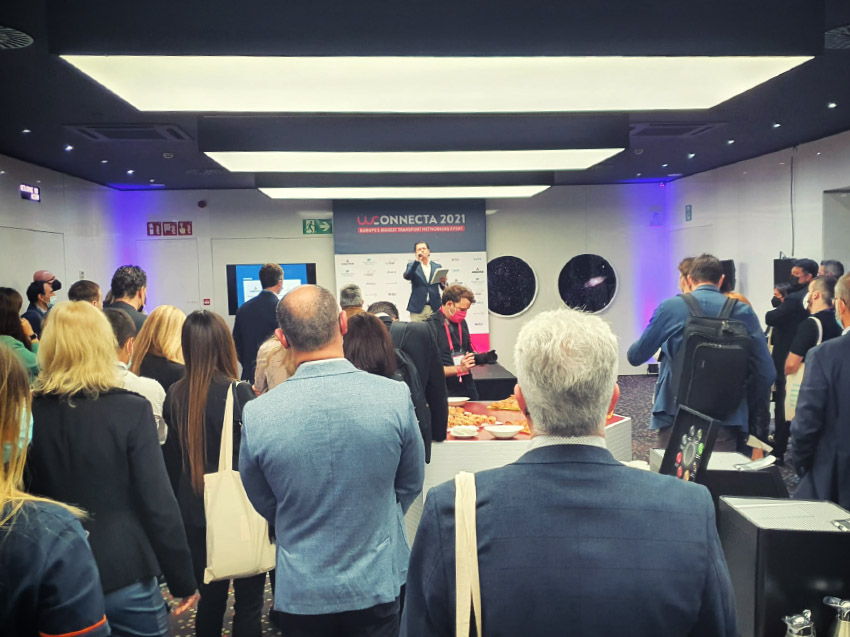 TransLogistica logistics fair

— 05.11.21 —

Today is the closing day of the TransLogistica logistics fair in Warsaw - Acropol wouldn't miss it for the world! This event provides an opportunity for experts from every sector of the road transport industry to share their knowledge and experience in order to ensure the highest quality of services in these trying for our industry times. This year, over 180 exhibiting companies attended the event; businesses involved in transport, logistics and freight forwarding, as well as manufacturers and distributors of goods of all kinds meet there to strengthen business ties and establish new partnerships to continuously improve supply chains and innovate transport management systems.
The Spotkania Transportowe conference held as part of the trade fair allows industry experts to organize training meetings. Their topics, selected to best reflect the current problems of the transport sector, in this edition included: challenges related to the introduction of the Mobility Package, changing methods of toll payment, as well as modern methods of accounting for drivers' work time.
Acropol always participates in this and similar events in order to meet our clients' requirements and ensure the highest quality standards in the industry. As a result, both those who entrust their cargo to us and our hauliers always have the highest level of satisfaction!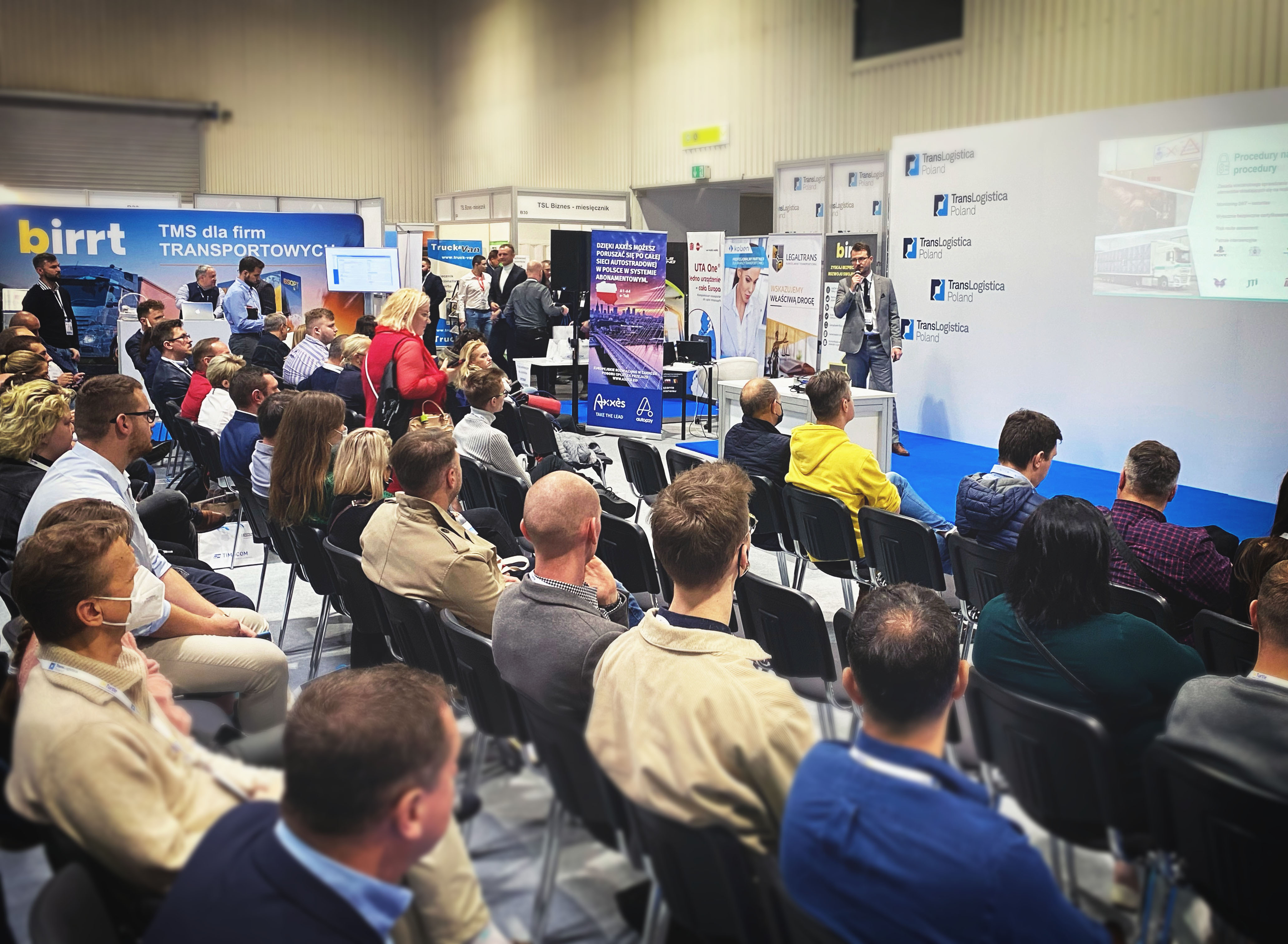 Winter tyres compulsory in France

— 29.10.21 —

According to a newly introduced French law, starting next week it will be compulsory in 48 French departments to drive on winter tyres or chains on the wheels during the winter season. From November 1st to March 31st each year, all vehicles (including those under 3.5t GVW) will be obliged to use those winter provisions in designated mountainous areas of the country.
For the current season, the French government has announced that it will not issue financial penalties for not properly equipping vehicles and will accept all-season tyres as an admissable substitute. From November 1st 2024, however, fines will be instituted and you will also no longer be allowed to rely on universal tyres.
New road signs to indicate the areas where the law applies are being introduced (see below) and a full list of the zones covered by the new rules can be found on the interactive map: 
HERE
.
Sources: gouvernement.fr, fr.euronews.com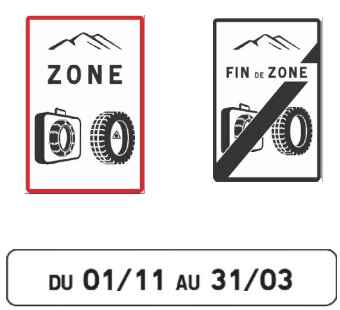 Logistics Summit 2021
— 14.10.21 —

Logistics and transport are areas where modern technologies allow for dynamic development of standards and procedures year after year. To meet the expectations of our customers and carriers, Acropol participated in this year's Logistics Summit conference in Berlin. Two days packed with panels with top experts, seminars on the most important aspects of modern international transport and workshops demonstrating real methods of implementing digital innovations were an ideal opportunity to hold discussions and gain knowledge from European industry leaders, as well as deepen the bonds between us and the clients who have been choosing to trust us for years. It is, among other things, thanks to our participation in such events that we remain at the forefront of customer satisfaction and provide world-class service!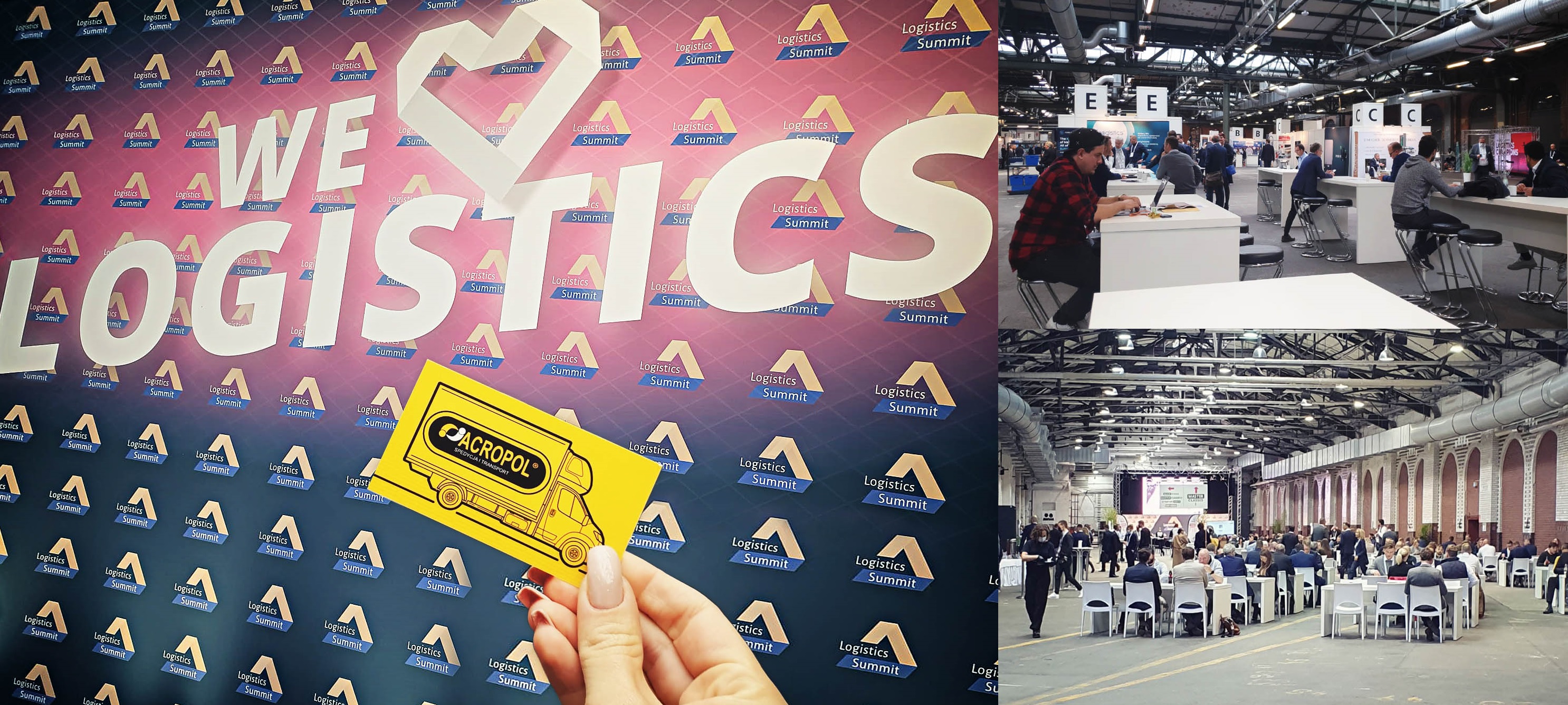 Poland increases the numer of paid expressways
As reported by Dziennik Gazeta Prawna, starting next year over 1400km of Polish expressways will be added to the toll collection infrastructure for vehicles with gross weight rating of over 3.5t. The plan is to include all of the expressways built since 2017, when the list of toll roads was last updated. It is estimated that the National Road Fund could earn as much as 1 billion złotys annually due to this change.
Commentators do not see the point of the solution, claiming that the introduction of tolls on expressways will force thrifty entrepreneurs and truck drivers to use smaller roads or transit through towns to avoid increasing transport costs.
After their introduction, all of the payments will be done through the eToll positioning system that will completely replace the current viaToll system. Additionally, drivers of all cars will be encouraged to use it to pay for driving down the A4 highway from Wrocław to Gliwice and the A2 from Konin to Stryków, as the traditional toll booths on those stretches will by gone by 1st December 2021 (other than using eToll, payments there will be possible through the purchase of a ticket at any gas station).
Sources: gazetaprawna.pl, money.pl
Reimbursment of German highway tolls
If you have travelled on a German Autobahn in the last year, you might be eligible for a partial refund of the tolls!
In October 2020, the European Court of Justice objected to adding the tax for the Traffic Police to the cost of driving on German toll roads. As a result, those who have paid the increased rates are entitled to a retroactive discount on every kilometer driven on paid highways between 28th October 2020 and 30th September 2021.
The reimbursed amount depends on the weight class of the vehicle:
7.5t up to 12t – 1.5 cents per kilometer,
12t up to 18t – 0.3 cents per kilometer,
over 18t – 0.5 cents per kilometer.
As all journeys until the end of September are subject to this refund, the German officials instruct not to file rushed applications and to wait until all of eligible receipts/invoices are available. You can file your claim between 1 October 2021 and the end 2023 using a form available on the German Frederal Office for Goods Transport website (Bundesamt für Güterverkehr, www.bag.bund.de).
Sources: toll-collect.de
Where in the world is it the easiest to get a driver's licence?
Every driver begins their journey on the road by taking a driving test. While most of us are used to seeing standardized written and practical exams, some countries are less than strict in issuing such documents. Here are some of the easiest paths one could take to obtain their coveted licence.
India
The driving test offered to new drivers in India couldn't be easier. Starting with an oral theory exam that you don't need to know the correct answers to and culminating in a practical test that checks if you can drive straight, turn left and stop after 50 meters. Only due to a fairly recent change, since 2013, does the examiner actually have to be in the vehicle with you! If you don't feel up to the task, however, the black market for out of state driver's licences, valid throughout the country, is booming and, according to Top Gear, you can get yourself a licence that way for around 1000 Indian rupees (less than 12€).
Egypt
The Egyptian driving test used to be just as easy. It required the prospective driver to go forwards and reverse the distance of around 6 meters. Nowadays the ''strict'' new procedures involve getting at least an 8 out 10 on a written test, driving backwards and forwards on an S-shaped track, and parking correctly.
Colombia
Candidates take their official driving test in Colombia in a familiar territory – the driving school they signed up to. They take a short written test, that has no time limit on it at all, and then immediately proceed to the practical exam, on their school's private track. The driving skills are then scored out of 10, with results as low as 5 still being a passing grade!
Mexico
While the requirements for obtaining a driver's licence vary from state to state in Mexico, the federal district of Estado de México definitely takes the cake when it comes to the easiest driving tests in the whole world – there are none! You just go to the office, prove that you are of an appropriate age (you can get a minor's license as soon as you reach the age of 15), pay a fee and there you go, licence obtained within 20 minutes!
Thank you for reading this article. At Acropol we make sure all of our drivers have the highest level of expertise and experience in driving, which is why you can always count on the best service available to meet all your transport needs!
Sources: bbc.com, insurethebox.com, collingwood.co.uk, tyreland.ie, bigboytoyz.com, carsales.com.au, idaoffice.org